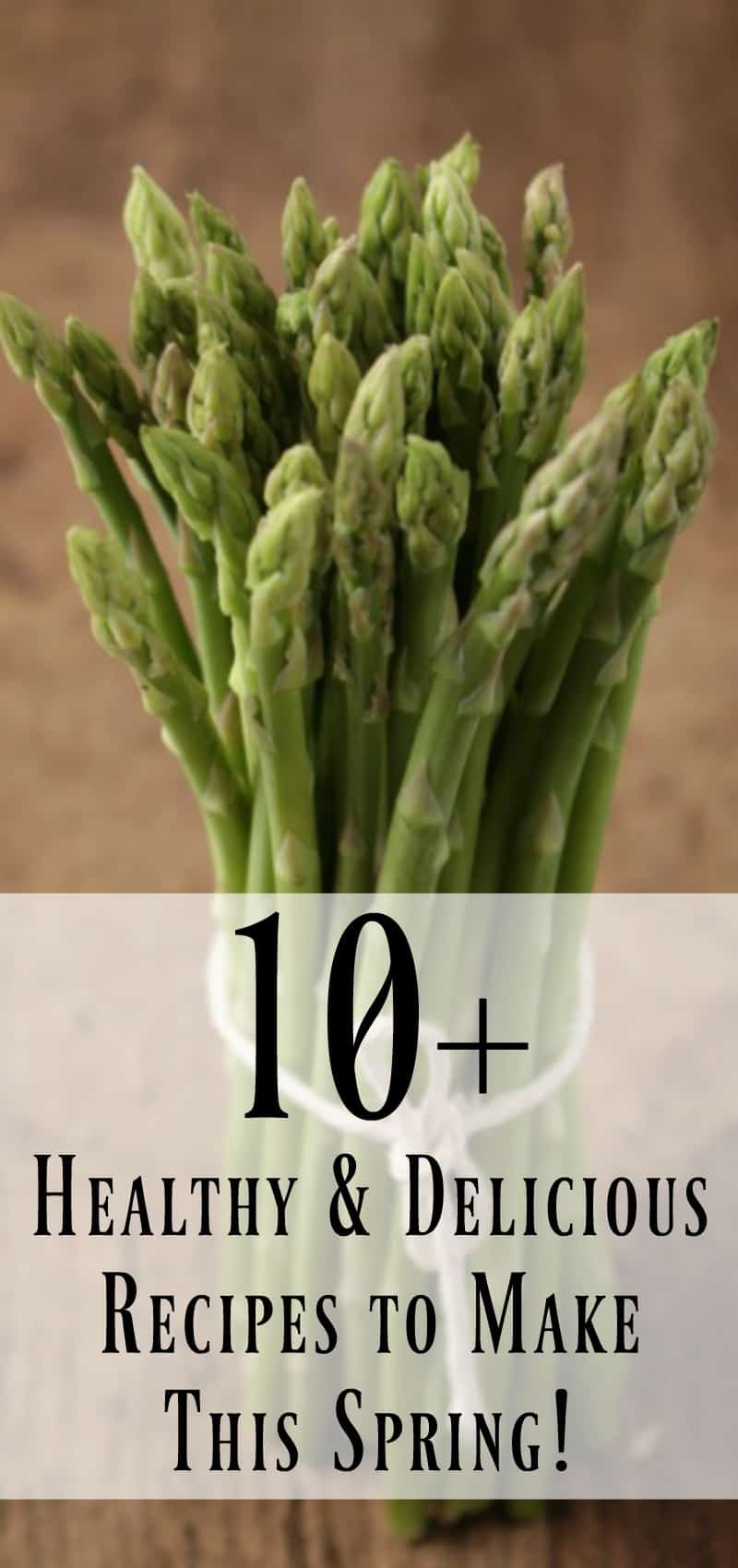 This post is by OYS writer Alexis from Trading Cardio for Cosmos. You can also find her on Facebook and Instagram sharing her awesome weight loss tips and motivation!! She's lost over 100lbs so she has lots to share!
---
Spring has officially sprung here in the Northeast (of course as I say that I'm waiting for a weatherman to announce a freak April storm), and I'm excited to take advantage of all of the goodness SPRING has to offer! I've put together a list of some of my favorite things, along with yummy healthy recipes you can whip up at home!
Spring Garlic and Garlic Scapes
Spring Garlic, or "Green Garlic" is the young version of the garlic that we all know and love. Before your garlic divides itself into separate cloves, is picked and dried and sent off to supermarkets all over the world, it starts out as a green plant, with a stalk, leaves and the garlic scapes. Garlic scapes are the twisty, curly, bright green stems that shoot up from garlic bulbs – and they're 100% edible!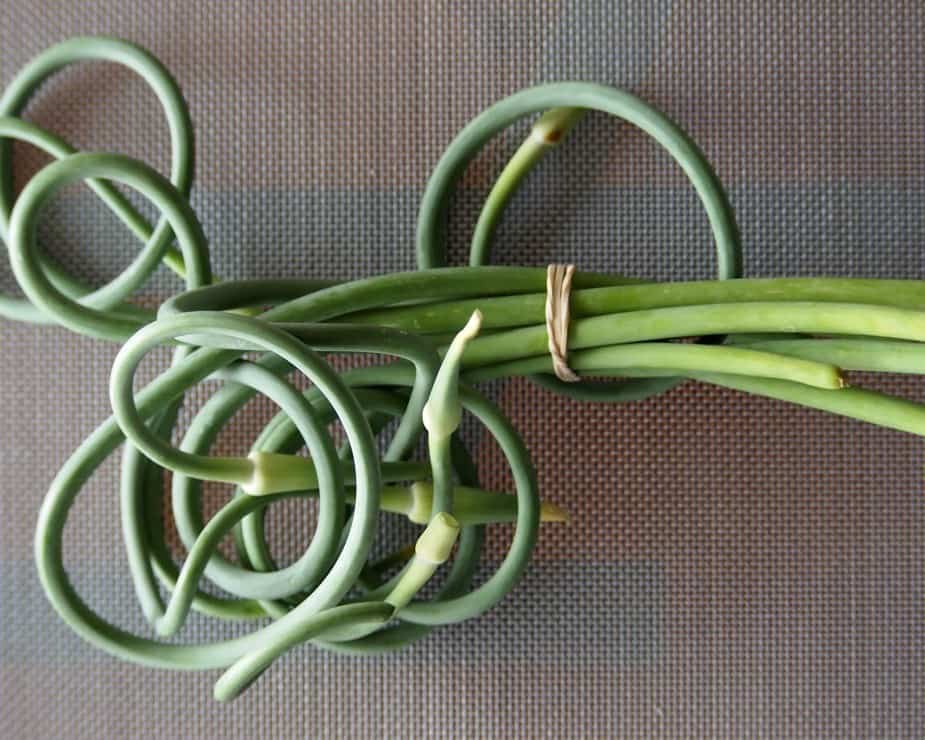 Green garlic is slightly less potent than mature garlic, so you may find yourself using more than you would think necessary.
This Green Garlic Tabouleh Salad is so delicious (and healthy once you cut the olive oil in half):
This Asparagus with Green Garlic and Horseradish is a powerful punch of Spring:
This Spinach, Pea and Garlic Scape Soup is totally Spring GREEN.
And my favorite, Garlic Scape Hummus.
Spring Onions, Scallions and Leeks
I live near the famed "Black Dirt Country" in New York where much millions of pounds of onions are grown, so I have a healthy appreciation for the humble onion, which goes into so many recipes but often gets a bad rep for bad breath! 😉
Green onions and scallions are the same thing, with a different name. Spring onions look similar to scallions, but have small onion bulbs at the base. Spring onions are sweeter and mellower than regular onions, but the greens are more intense in flavor than scallions.
Rather than forming a tight bulb like the onion, the leek produces a long cylinder of bundled leaf sheath – many recipes call for leeks to be cut into coins and then the individual "rings" are separated for cleaning and cooking.
This recipe for Roasted Spring Onions is great (once you swap cooking spray for the olive oil) and really brings out the mild onion flavor.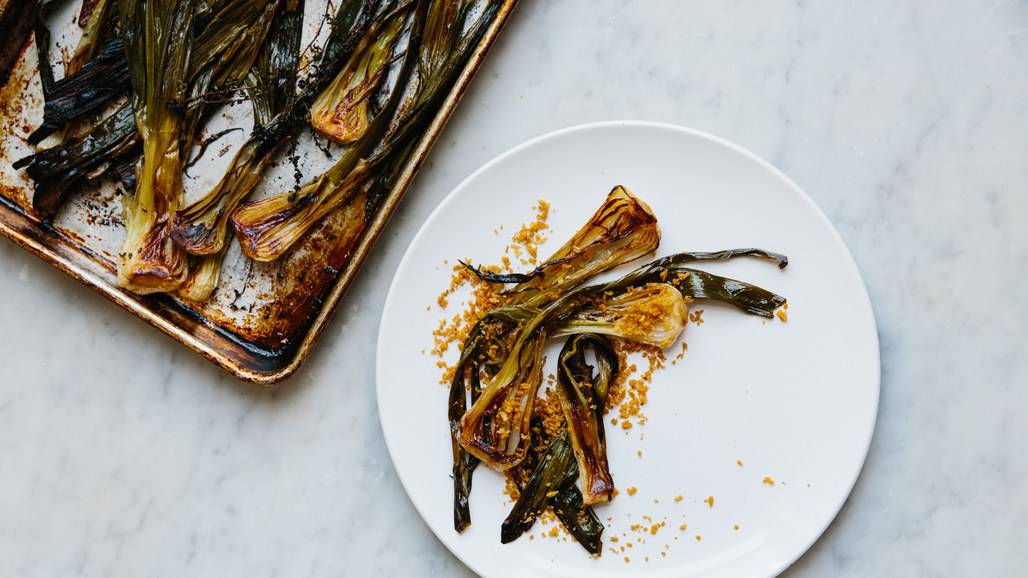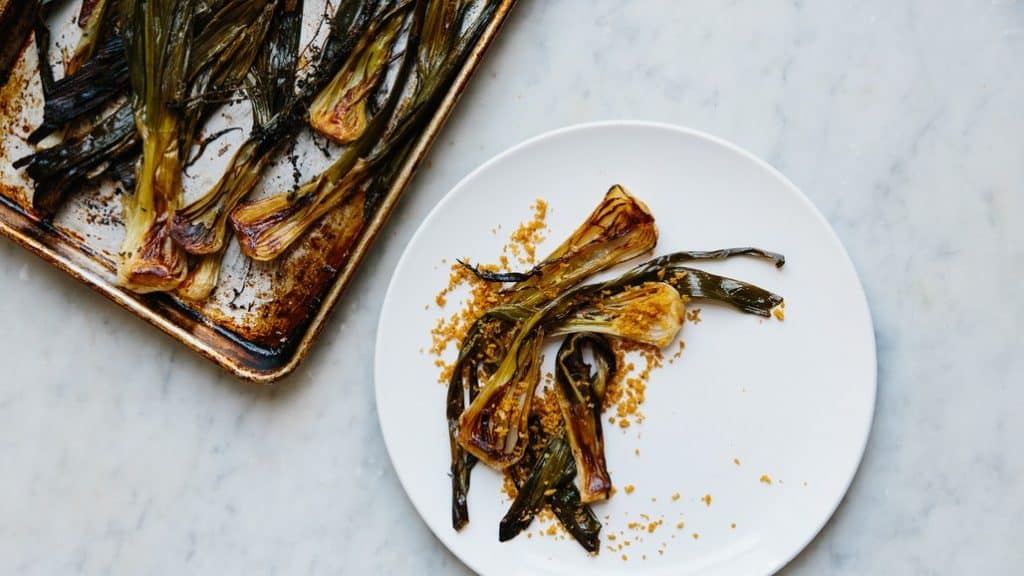 This Spider Crab Cake recipe with Spring Onions is exotic, but when you realize you can use regular lump crab meat, it gets a lot easier! Check it out.
This Asparagus and Caramelized Spring Onion recipe just says "Spring!"
I love leeks in my eggs, and this Leek & Egg White Frittata sounds perfect (again, feel free to use cooking spray instead of butter and oil).
Leeks also work beautifully with fish, and this Steamed Fish and Leeks recipe works well for home cooks of all skill level.
Asparagus
Asparagus is a spring vegetable, and I prefer to pick the very slender stalks, which I think are more tender and less "woody" than the thicker stalks.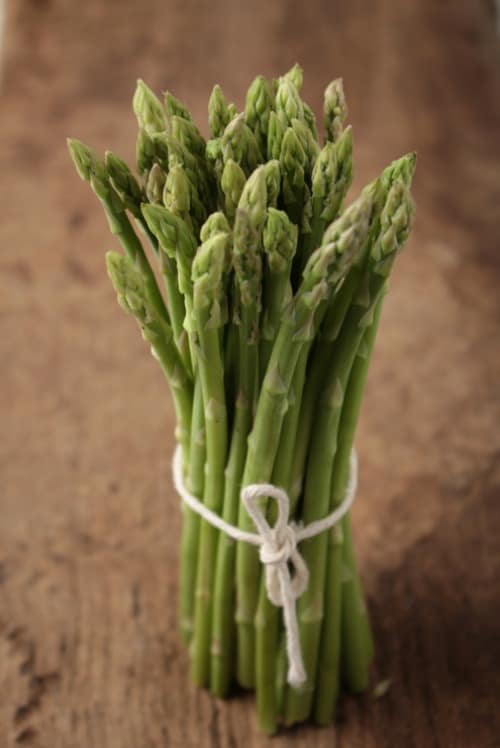 This Roasted Asparagus with Parmesan is a Weight Watchers favorite of mine.
Skinnytaste has a great recipe for Angel Hair with Shrimp and Asparagus.
This Garlic Roasted Asparagus recipe comes with a handy how-to video.
This Asparagus and Cheese Stuffed Chicken Breast is a unique presentation.
PS: Just be prepared for this unintended consequence of eating Asparagus.
Tell me, what are you looking forward to eating this Spring?