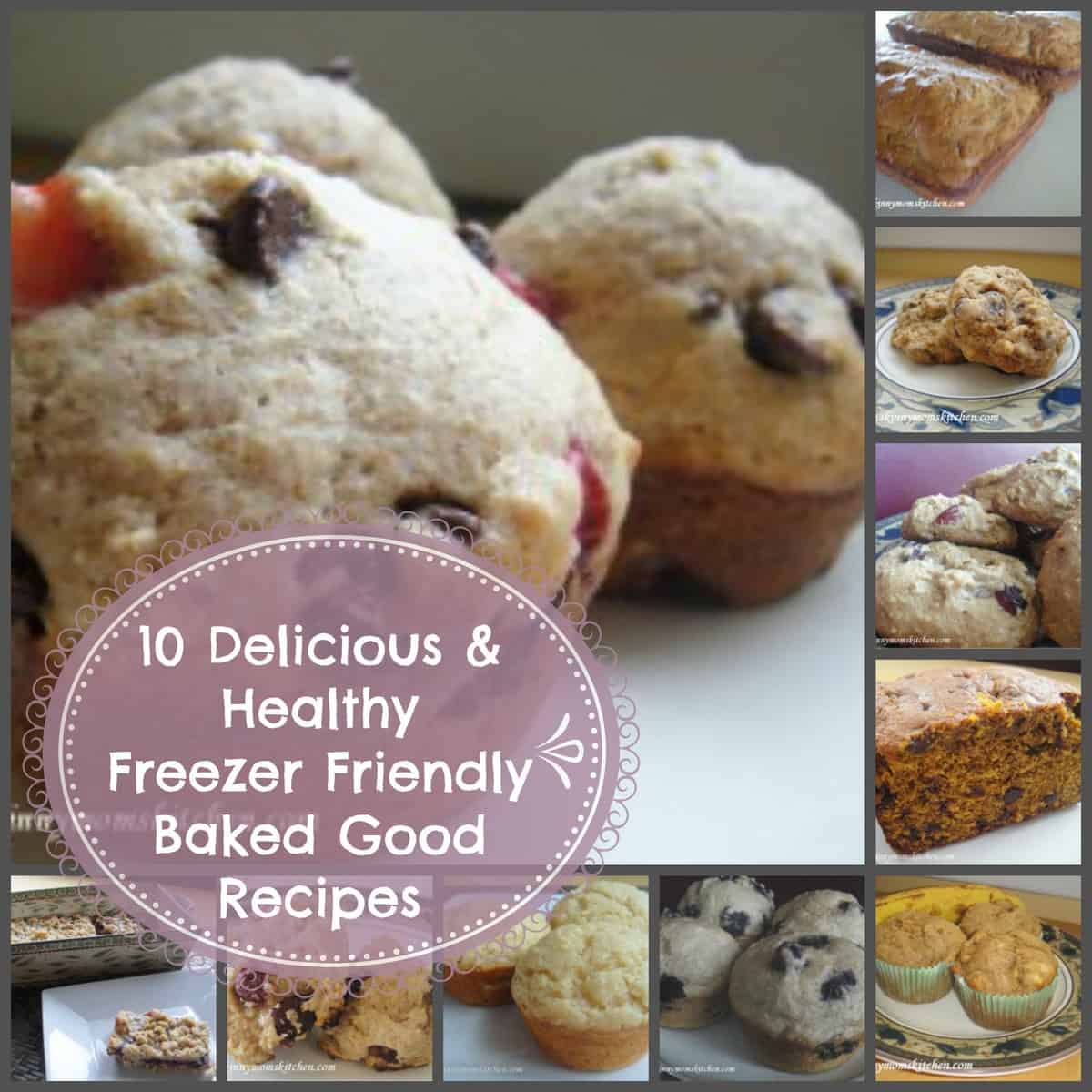 I absolutely love to bake! Preparing moist muffins, chewy cookies, and hearty breads is something that helps me bring comfort to a hectic day or week.
While I would enjoy baking daily, I really only have time once or twice a week to make a new batch of my beloved baked goods. Good thing most of my recipes freeze perfectly and when thawed and warmed up taste just as good as freshly baked.
I have posted quite a few baked good recipes. Here are 10 of my favorites. You will notice that I am partial to anything with lemon – can't help it, I am a lemon nut! Click on the links of the full recipes and freezer instructions.
Lemon Yogurt Cranberry Cookies
Breakfast Cookies: Fig and Nut
Strawberry Chocolate Chip Muffins
Breakfast Cookie: Chocolate Chips and Almonds
What are some of your favorite baked goods?
Get Instant Access to My Best Weight Loss Tips & Strategies!
Sign up now for a free step-by-step 7-day email course that I created exclusively for my email subscribers! That's you. I will teach the best habits, strategies, and insider tips so you can enjoy a lifestyle that encourages and supports weight loss! Stop relying on willpower and take control back over your life! You can do this. Let me help!