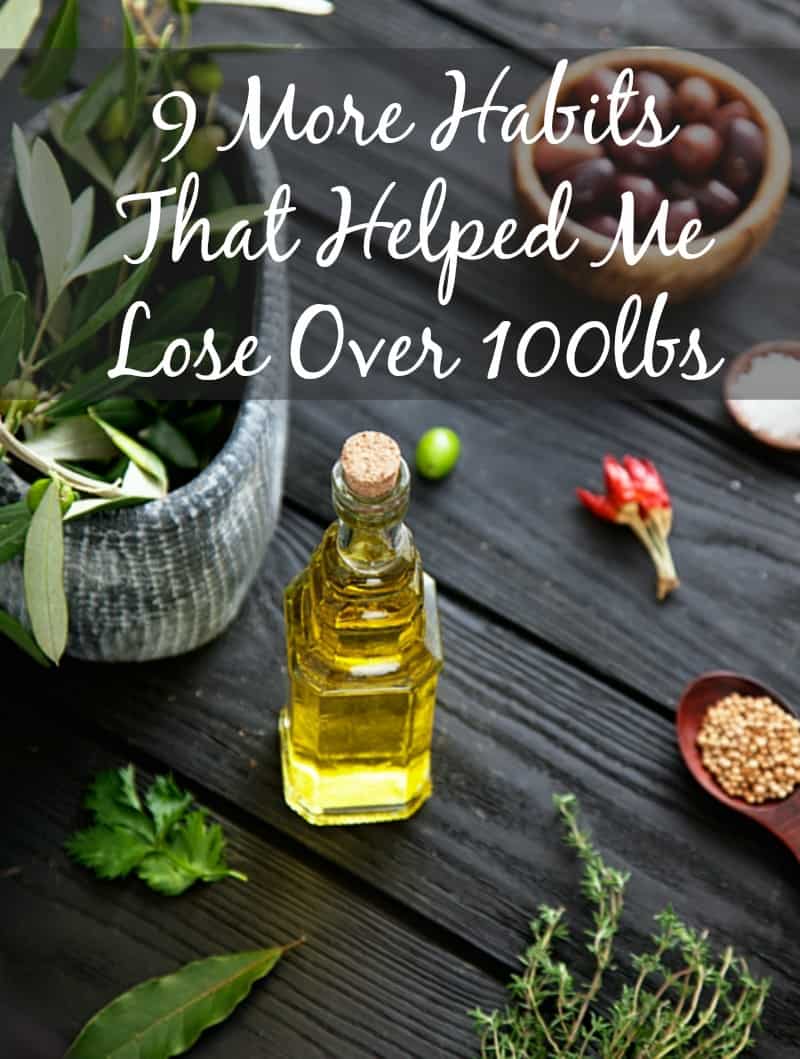 This post is by OYS writer Alexis from Trading Cardio for Cosmos. You can also find her on Facebook and Instagram sharing lots of awesome weight loss tips and motivation!! She's lost over 100lbs so she has lots to share!
---
There are millions of weight loss plans out there. When losing my 115lbs, I pulled advice from many of those plans and made my own personalized weight loss formula that worked for my life and where I wanted to go. Over time I've developed a series of healthy habits that I swear by and recommend to others, and I'm excited to share them with you! I shared
10 habits last month
and today I want to share 9 more!
#1 Do not skimp on healthy oils.
People always think that weight loss means eliminating healthy oils like avocados, olive oil and oil-rich foods like nuts from their diet. Nothing is farther from the truth, and actually, you need the oil for a healthy diet! Olive oil helps with your joint lubrication, and it also helps with the quality of your hair and nails, aids your digestion and is even good for your skin. No fun in losing weight if your hair gets thinner, your nails crack and you can't poop?
#2 Walk whenever possible.
It sounds simple, and it kind of is, but it's the easiest way to move your butt! If I have a meeting one street over, I'll deliberately take a long walk around the block so I get twice as many steps in as I would have otherwise. At home, I walk to the post office, even walk to dinner as long as the restaurant is within a mile of the house. The extra 20 minutes each way can add up to as many as 4000 extra steps and burns nearly 200 calories. I also started taking the stairs when I going up or down 5 floors or less (no sense showing up all sweaty). The City of New York has these great signs all over, reminding us to burn calories, not electricity!
#3 Stop eating diet food.
One of the most controversial things I'm going to tell you is to give up diet, low-fat and prepackaged individual snacks. I know this sounds crazy, right? Here we're trying to learn portion control and I'm telling you to give up the pre-portioned crackers and low-fat cheese. But hear me out, because there's a method to my madness.
I love cheese. I do. I love feta, blue cheese, provolone, fresh mozzarella, Parmesan, pecorino with black truffle, goat cheese… You get the idea. So cheese has to be a part of my menu planning if I'm going to be successful long-term. So I can eat low-fat feta, skim milk mozzarella, or other low-fat or low calorie options. But then these low-fat cheeses are just a stopgap. At some point I'm just going to eat the full fat cheese because it tastes better. So I think it's better to learn now how to menu plan for a portion of the cheese I love, versus a low-fat substitution.
Same goes for prepackaged meals. You love pasta, me too! I am not eating a 550- calorie sweet tomato sauce spaghetti and meatballs that I heat up in the microwave for four minutes. Because while that might be "good enough" for right now, that is not real life to me. I am going to want a legitimate cup of pasta with homemade sauce with a big meatball and Parmesan cheese. So it's my job to learn what I need to do for that rest of the day so I can have that authentic pasta without the guilt.
#4 Get your beauty rest!
No matter how much you work out, how well you eat, your body NEEDS sleep for weight loss. Did you know you burn the most calories while you sleep? Not on the treadmill, not first thing in the morning, but while you sleep! That's because your body burns the most calories while it repairs the muscles you worked during your workouts, or during your day-to-day life. When I'm tired, I'm also MUCH more likely to make poor food decisions because I'm too tired to cook, get overtired, crave comfort food, and so on!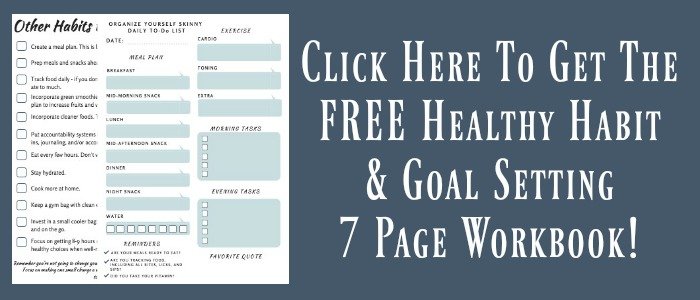 #5 Add lemon to your water.
I know this has been said over and over and over again. But, it's been said over and over and over again because it works. Lemon in your water aids your digestion, boosts your metabolism and has fat-burning properties that help your body process your meals, even when you're just drinking lemon water.
#6 Menu Plan & Meal Prep.
Sometimes I think I should have this suggestion tattooed to my forehead, because it is the #1 piece of advice I give to people looking to lose weight. On Sunday mornings, I take the time to figure out what my schedule is going to hold for the week. How many days am I taking my lunch? Do I have any night meetings? What nights am I working out and need quick dinners? From there I can figure out what meals I need to prep, make up my lunches, individually bag snacks and ensure that I always have healthy choices available to me!
Here are some other posts to get you started with meal prep.
#7 Eating seasonally.
One of the healthiest ways to eat is by eating what's in season right now! In the winter, that means citrus and leeks, mushrooms, rutabagas, and potatoes or sweet potatoes. In the spring it is greens like kale, arugula, baby spinach and garlic. In the summer, it's just about everything! Heirloom tomatoes, sweet corn, fresh basil. Tons fresh herbs! Cucumbers, bell peppers and peas. In the fall, that's when we get into squash, pumpkin, pumpkin and more pumpkin. Pumpkin is everywhere! You also get root veggies, apples and Brussel sprouts. I don't go looking for apples in April anymore than I go looking for oranges in October, and my grocery bill thanks me!
#8 Choose wild caught fish, and even better, choose sustainable fish.
A lot of our seafood comes from outside of the United States and is not as tightly regulated as our American-sourced farms. You honestly have no idea what they're feeding the tilapia in the farms in Southeast Asia. Tilapia is pretty much the worst, but in all honesty, all farm-raised fish and shellfish raised outside of the US is suspect.
So I choose fish that has been wild caught. Whenever possible I referred to the
sustainable fish list
for my choices.
#9 Choose natural sweeteners, natural flavors and fewer chemicals.
Seltzer is all the rage right now, and it's a great way to stay hydrated without drinking plain water!
Flavors such as cotton candy, candy cane, pomegranate, apple, blue raspberry… are not natural and we have no idea what chemicals are in those artificial flavors or what they will do to our bodies long-term. Many dietitians believe that those chemicals actually slow down weight loss. So my best recommendation is to ditch the artificially-flavored drinks in favor of adding some muddled raspberries and mint, a squeeze of lemon and basil, fresh orange or some other kind of fresh flavoring to your water or seltzer.
These are 9 habits I swear by! What do you think? What are some healthy weight loss tips you swear by?