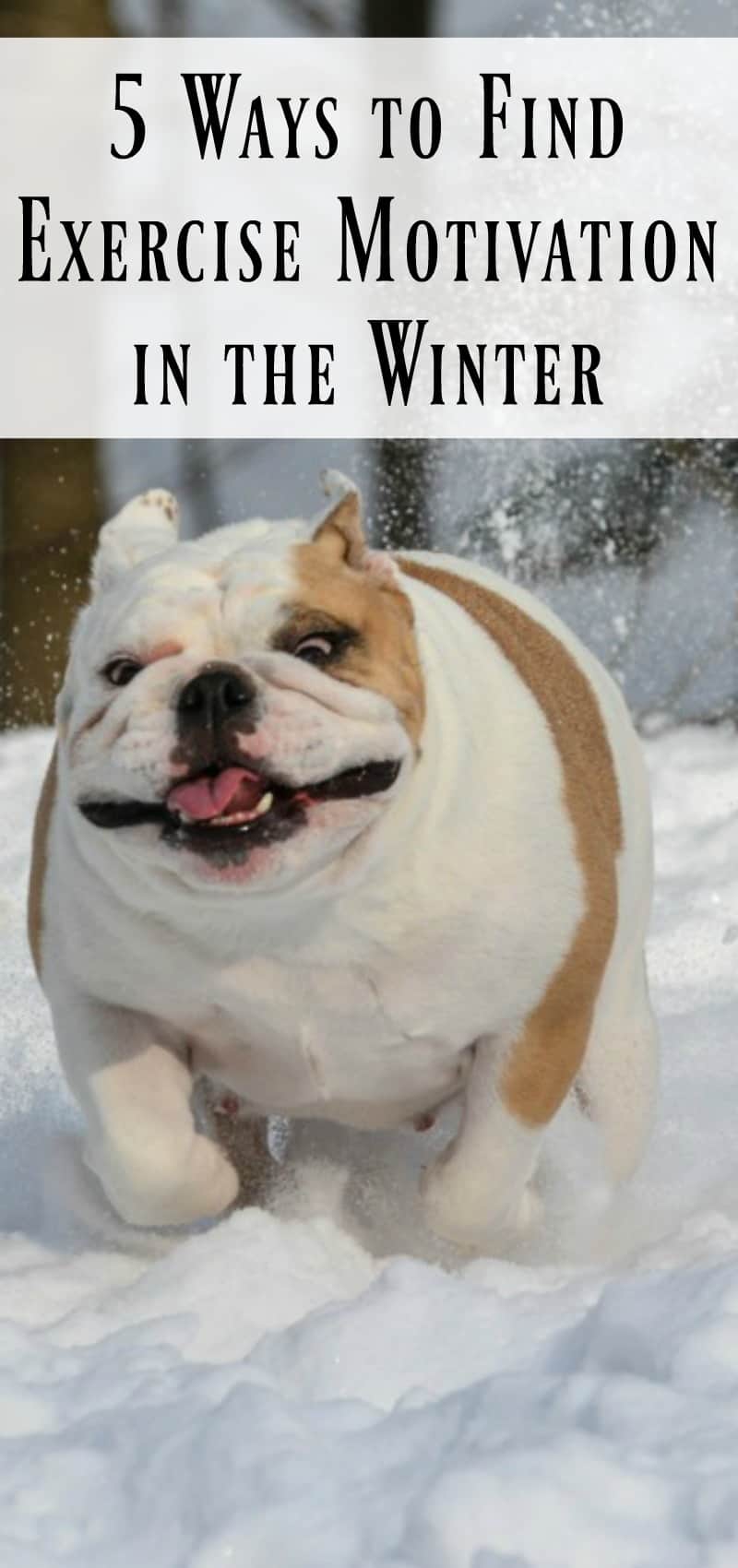 This post is by OYS writer Melissa. You can read more about Melissa here and see all of her other posts here. Check out Melissa's blog Nutrition and Wellness for Life. She offers wellness consultation services that focus on helping you eat better and exercise more.  She also has a FB page!! 
---
I hate winter. I live in Buffalo, NY so unfortunately I get a lot of winter. Okay, okay, I don't hate ALL of it. I just wish it were shorter. We deal with winter-like conditions here, sometimes starting in October and going all the way through April. It's cold and snowy and dreary. Plus the days are so short. It gets dark very early. All of this leads to me feeling more tired and unmotivated. But I still have to keep my good habits up and exercise regularly. No excuses! If you feel like this in the winter, then you get what I'm saying. So how do we find that motivation to exercise when it's freezing and blustery out there? Let's look at a few ways.
#1 – Try something new
If you are a gym-goer, winter is a great time to explore the group fitness classes offered. If you've never tried one, pick one that sounds fun and doable for your fitness level. If you have been taking the same gym class for years, now is the time to try a different one. There are so many different gym classes out there: spinning, body sculpting, pilates, yoga, kickboxing, boot camp, Zumba, cardio dancing, and so many more. There is likely to be something that you will find enjoyable and that will still give you a great workout. If you're worried about looking silly because you're new, you just have to get over it. Tell the instructor you are new so she knows there's someone in the class who has never taken it before. Everyone was new at some point. Just follow the best that you can and keep moving. Hopefully, you will enjoy it so much that you will want to keep coming back for more. Group classes are also a great place to meet people and be social with other adults like you. I have made some great friends in exercise classes. If you don't like it, well at least you tried!
Other posts you might like:
Benefits of Group Exercise Classes
How to Dress for Spinning Class
#2 – Exercise outside
This was always a tough one for me, someone who hates to be outside when it's cold. So it better be something really fun if I'm going to bundle up like a marshmallow and freeze my butt off for a while. I do not run outside in the winter, mostly because I have mild asthma and it really hurts my lungs. So I have to be creative when finding outdoor winter exercises. This is a good time to look to activities that you can only do in the winter. There's ice skating, sledding, snow shoeing, skiing, cross country skiing, snowboarding, and more. I am not a downhill skiing type of girl, but I have happily tried snow shoeing and ice skating. These activities are so fun that you don't even realize you are working out, but oh my, you are. You will work your muscles in new ways, and maybe even work some muscles you didn't even know you had. And sledding? So much fun flying down the hill, but have you tried trudging back up…carrying a sled? Holy butt workout! The point is to get out there and do something fun that you can't do in the summer. It really does make you forget that you are cold.
Other posts you might like:
How to Dress for Running Outside in the Cold
#3 – Offer yourself a reward
If you've never tried an exercise reward system, winter is a great time to try one. You can set a daily, weekly, or monthly goal for yourself, and then give yourself a reward when you reach your goal. Your goals can be simple, but should be somewhat challenging. Your rewards should be motivating, and I would stay away from food rewards. Go for things like new workout clothes, a new pair of sneakers, a new music download, or go see a movie. See this post for more ideas.
#4 – Weigh yourself more often
I know some people will disagree with me on this one, and that's fine. Every strategy is not going to work for every person. The idea behind this one is that people tend to gain more weight in the winter time due to boredom, more time spent indoors and sedentary, and of course, the holidays. So stepping on the scale more often will help to keep you in check. If a weight gain starts to creep up, you can nip it before it gets out of hand. Seeing your numbers more frequently can motivate you to push harder and longer.
Here's another post you might like:
How to Use the Scale to Motivate You
#5 – Buy new clothes
I'm talking about exercise clothes here! Investing in exercise clothes is more important than you think. You will get excited to put on your fun, brightly colored workout gear. This will help motivate you to exercise. You're not just going to put it on to sit around your house. See this post for more details about how buying new exercise clothes can motivate you.
We can get through this winter with a little extra hard work on keeping ourselves motivated to exercise. Moving your body is the best way to feel more energized and invigorated, even when the temps are below zero.
What is your favorite outdoor exercise? Do you find it hard to stay motivated in the winter?